The brief was a really cool one. Bulelwa's Ento cafe is a new start up venture bringing insects to the streets of South Africa as an alternative protein source. That's right people, Insect street food, Asian-style, right to the streets of South Africa. Think creatures on sticks, cockroach nibbles and worm-meal steaks! Pomegranite, their digital agency contacted me about commissioning a logo design for them.
The company itself, "Bulelwa's Ento-Café" follows the story of "Bulelwa" – born in South Africa, traveled to the Eastern shores to bring back this quirky street food to her beloved homeland. Because of the nature of this company, their client wanted to focus on the fusion of Asian and African – so the brief was to create a logo with an Afro-chic look with an Asian inspired twist. I guess a "Hello Kitty" meets Afro goddess.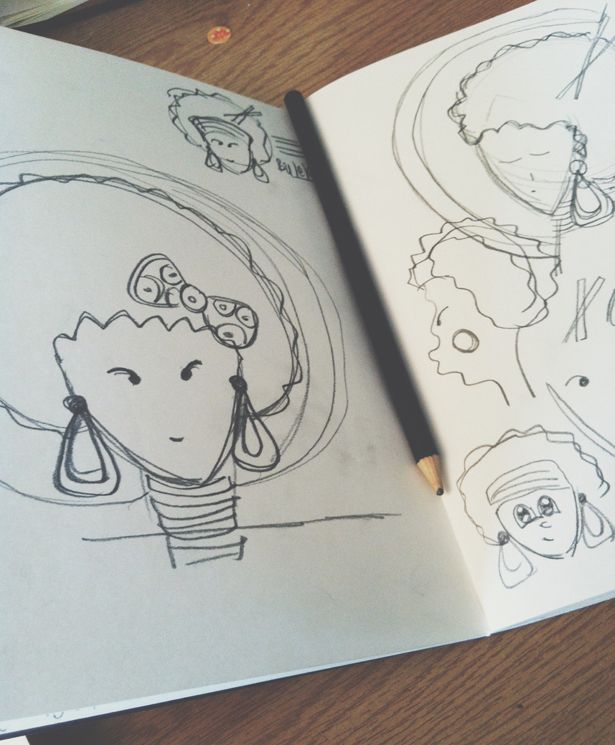 I mocked up some drawings and after a bit of playing around, decided to stick with a more angled chin and jaw (inspired by Asian graphics). I also played around with using more "anime" style eyes (bottom right of the pic above) or keeping smaller Asian eyes (left). I eventually opted for the latter for a more mature look. My initial idea was to create a Hello Kitty type bow made with traditional African or shwe-shwe print (as pictured in the main illustration), but after a bit of thought I decided to use a set of chopsticks in the afro instead – as a kind of "afro-comb" substitute.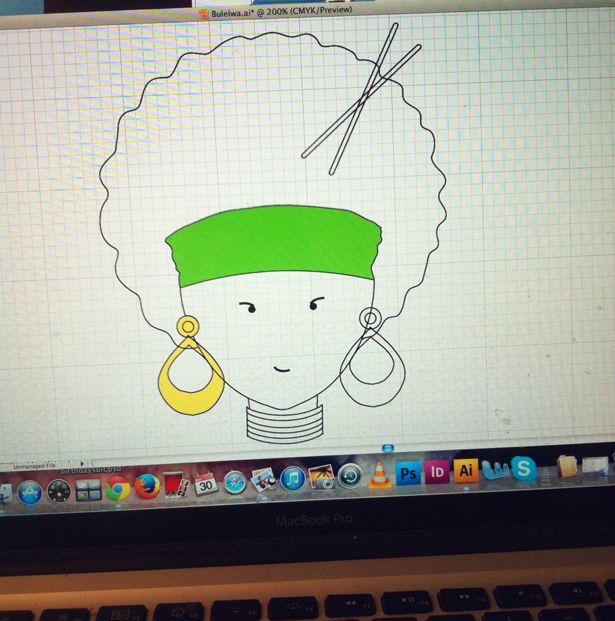 We kept the colours in shades of reds, oranges and yellows with a bright green headband to pop the complimentary colours against each other.
The client then asked for some typography which blended the African and Asian influences together and we settled on the logo below: