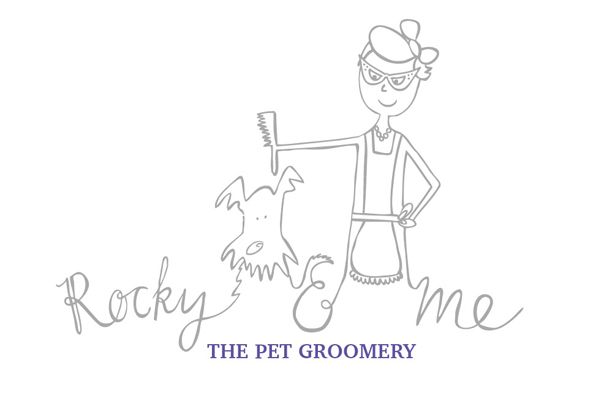 Stacey contacted me about creating some branding for her new business: "Rocky and Me". Stacey is an uber trendy business lady who knows her way well around up to date trends and isn't afraid of pushing the boundaries of quirkiness.
Rocky is her beloved little pup –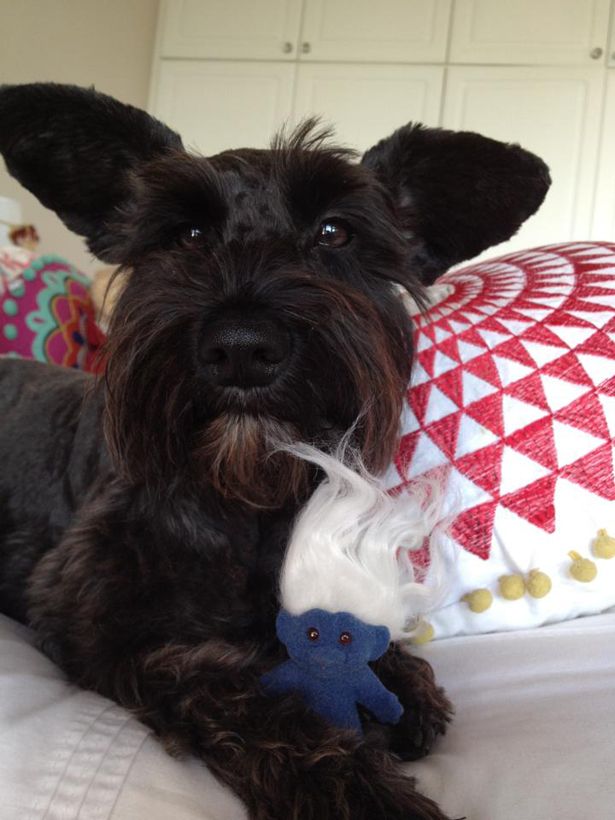 Stacey came with a very strong concept of what she wanted and some good visual cues on the aesthetics she was after. She wanted a cobalt blue, grey and white colour scheme to match the "American 50s barnyard parlour" style of her business. She also knew she wanted some kind of line art including the name of the business, "Rocky and Me"
When I mocked up some images to show Stacey, I wanted to include the headscarves that so often feature in her photographs as well as adding in some 50s styled glasses to match the American Parlour theme. I also decided to link up the wording to the images so that they flowed fluidly one into the other.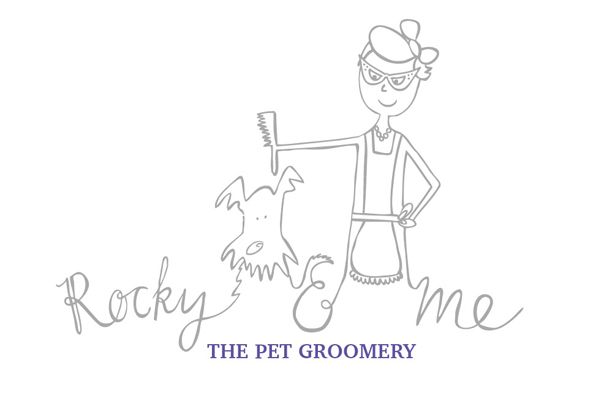 We came up with the tag line "The Pet Groomery" which brings a definite sense of class and refinement to this luxury doggy parlour.
A few other options and variations below: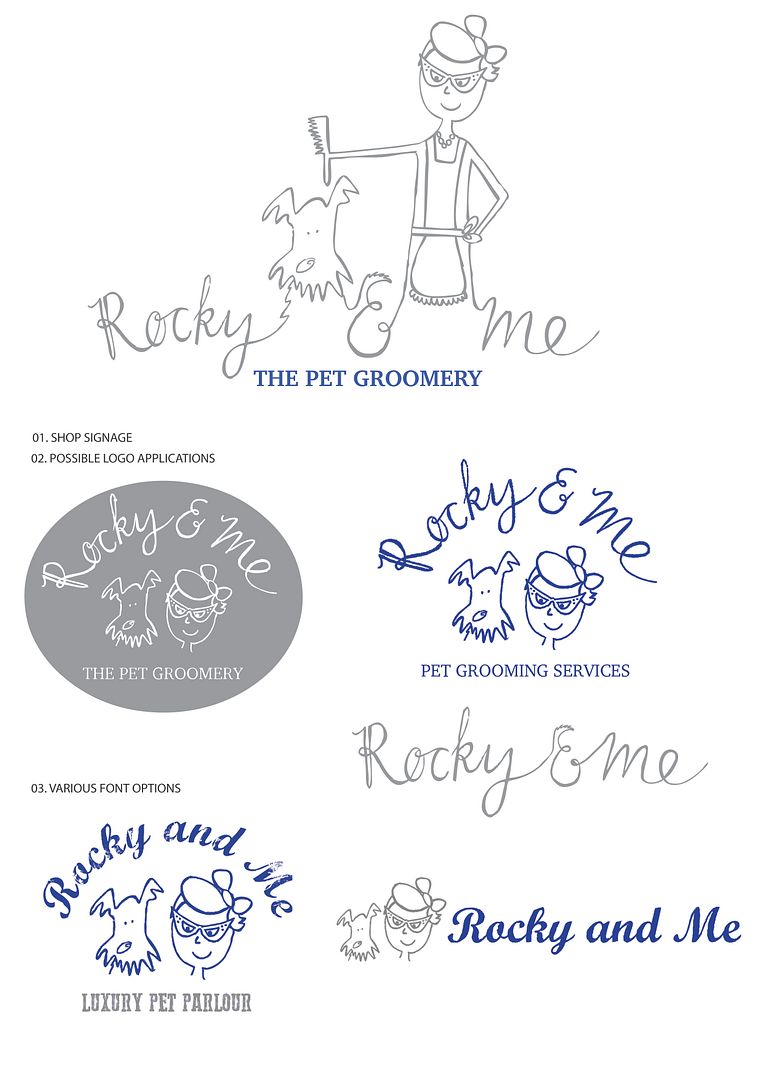 Stacey's new doggy parlour is up and running and she sent me some awesome snaps of her shop signage –
Business card mocks –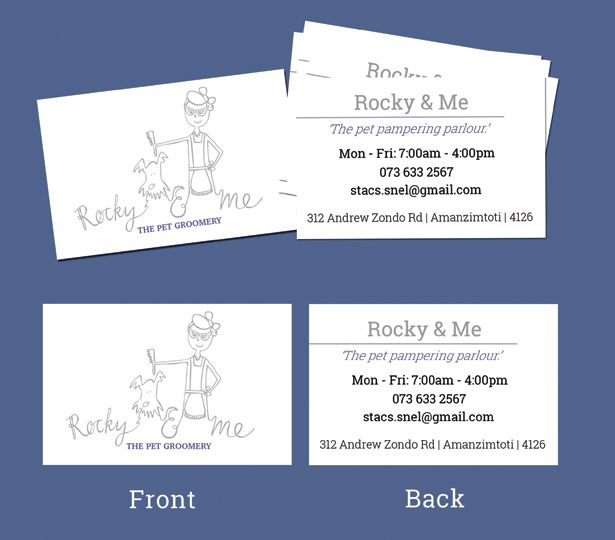 A few other little bits and pieces from the store –

Rocky and Me has such a wide range of awesome pet toys, pet food and paraphenalia! And judging by how sparkly and happy all their pups look on their facebook page – you can tell that Stacey is a pooch-perfectionist!
Rocky and Me is located on 312 Andrew Zondo Road, Amanzimtoti South Africa – if you have a puppy in need of some good loving.